Creatching Monster T-Shirt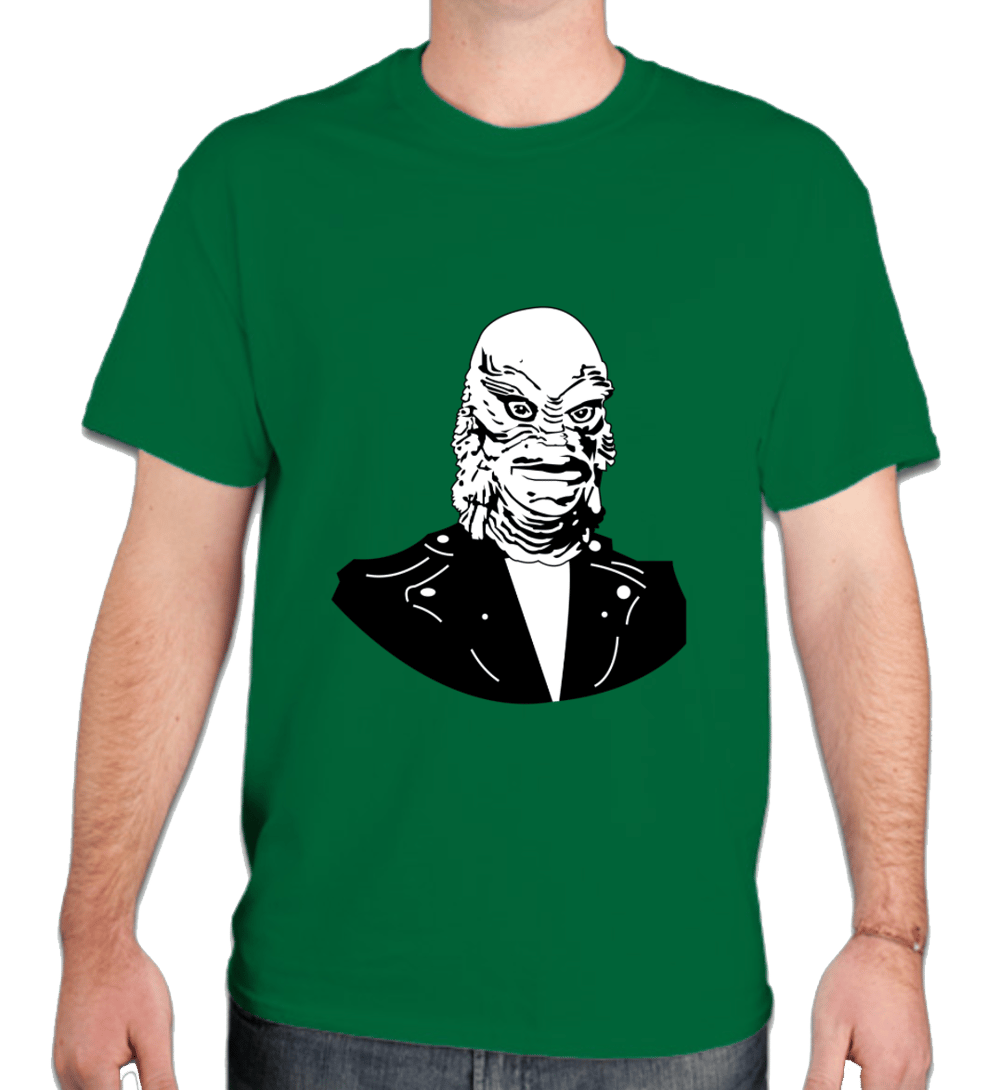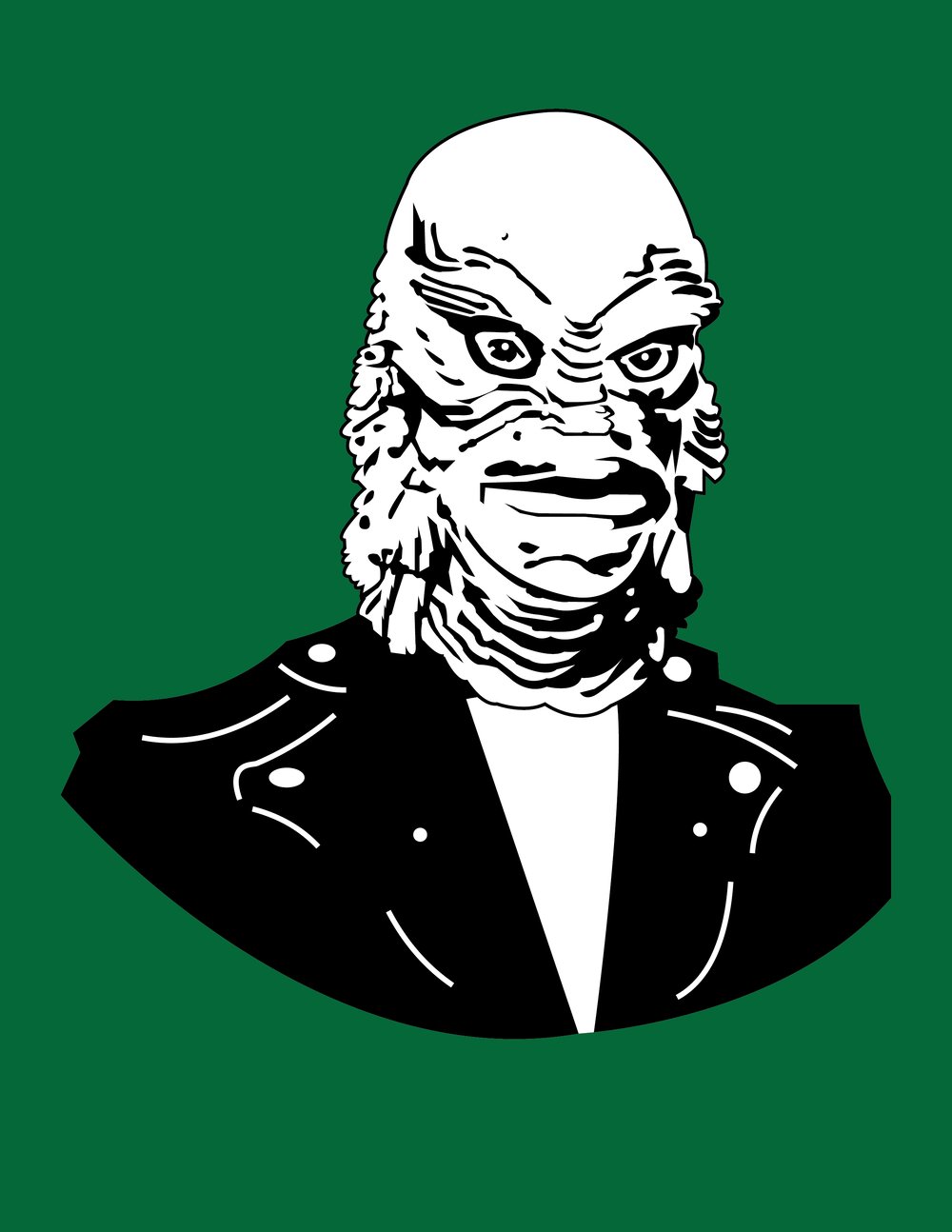 It had to be done! I had been wanting to draw the Creatch and I thought doing him as a bust wearing a leather jacket would be absolutely perfect. This is my take on the famous Universal Monster. The Creature from the Black Lagoon wearing a leather jacket, what could be better.
Order yours today!
These shirts were made by www.ooshirts.com - definitely check them out!