Hi-Fi Anxiety Zine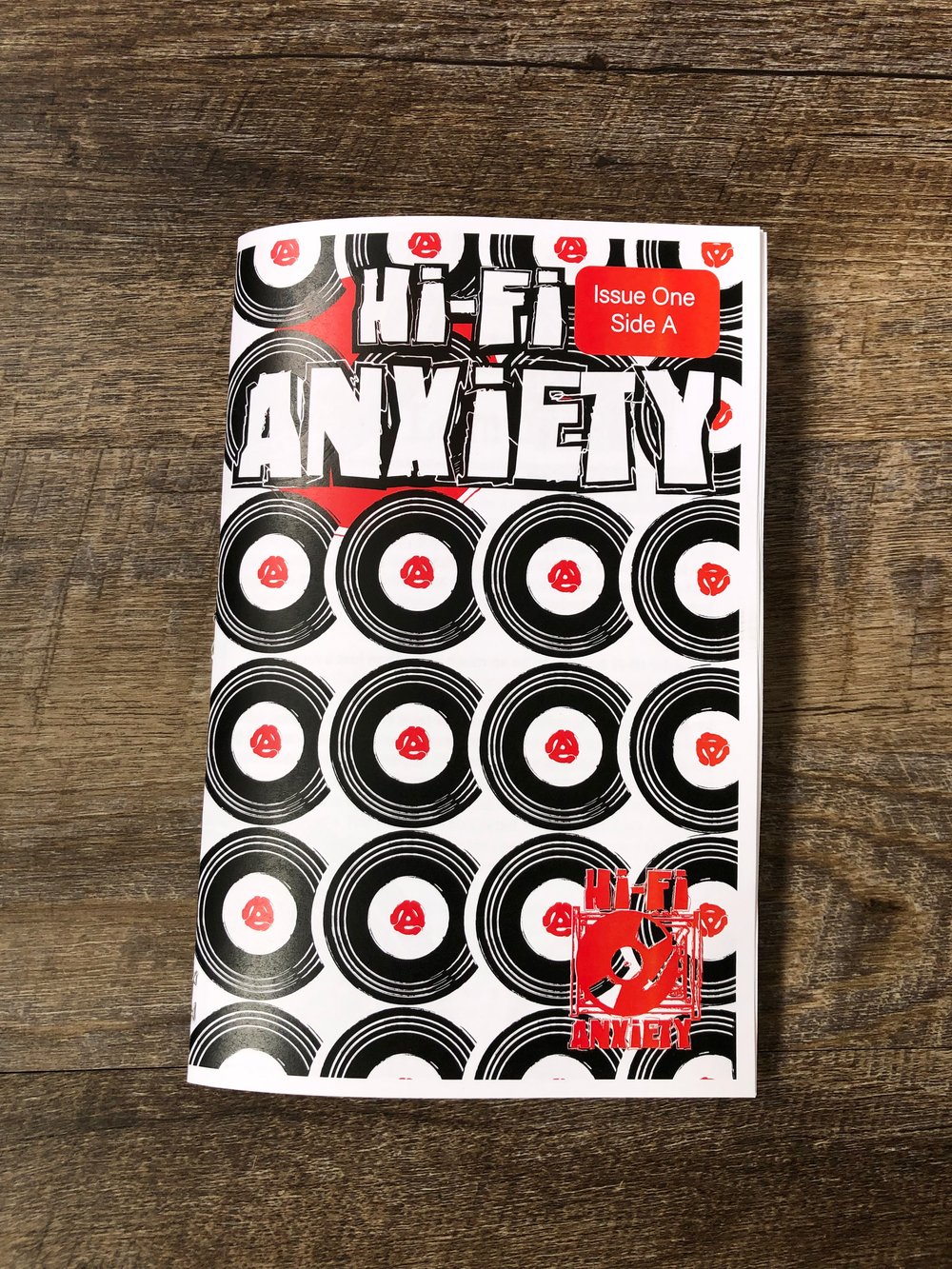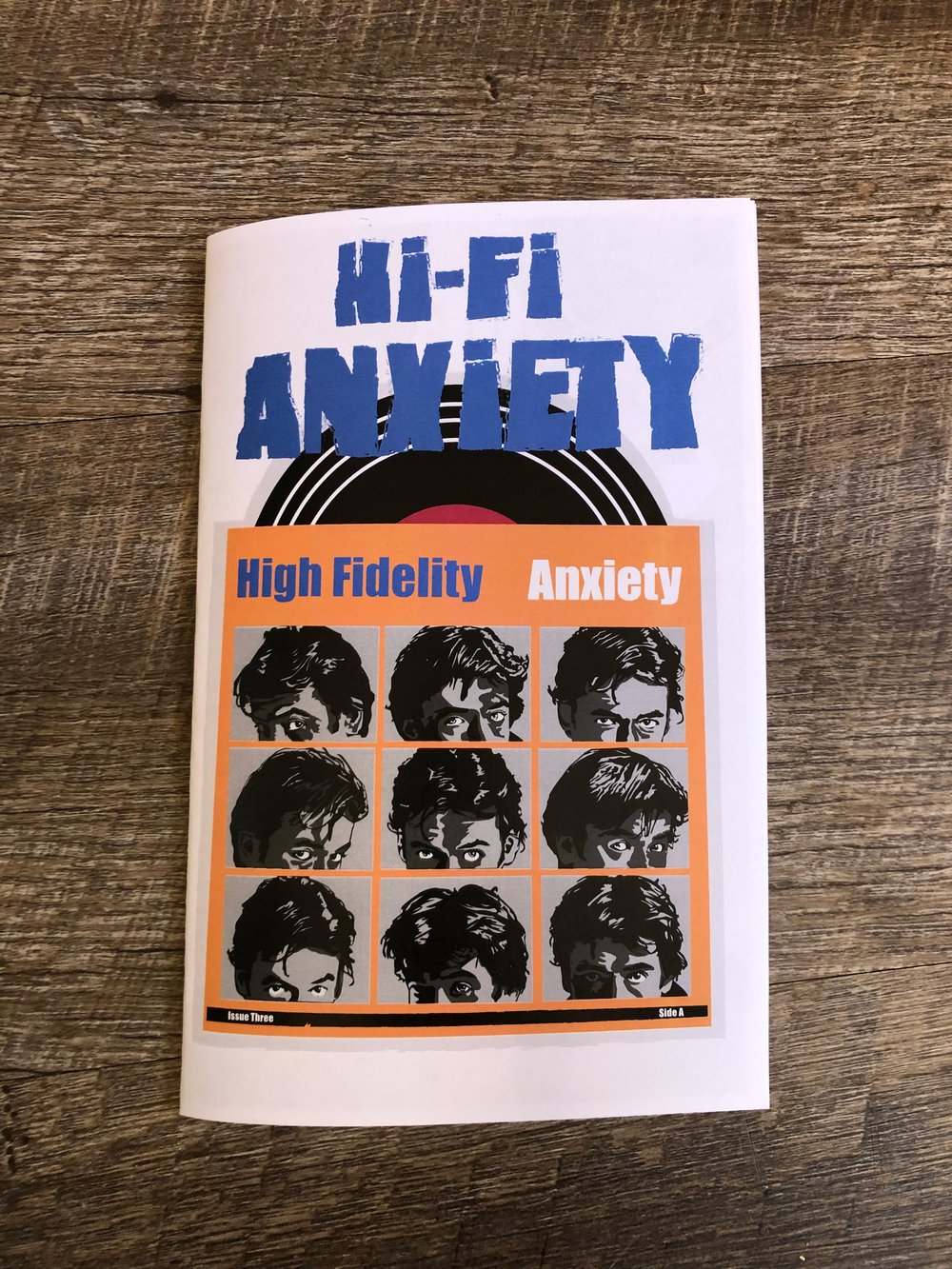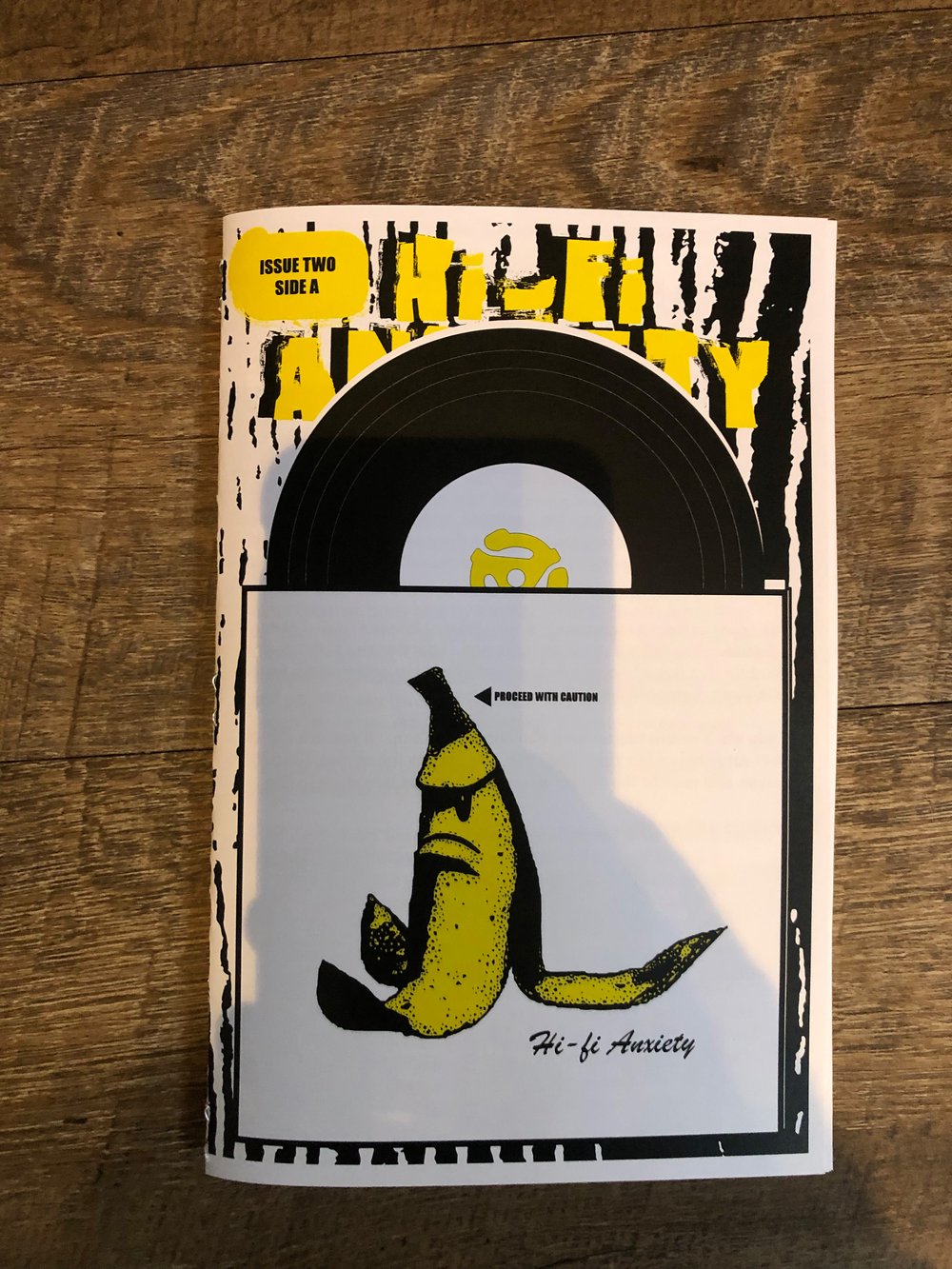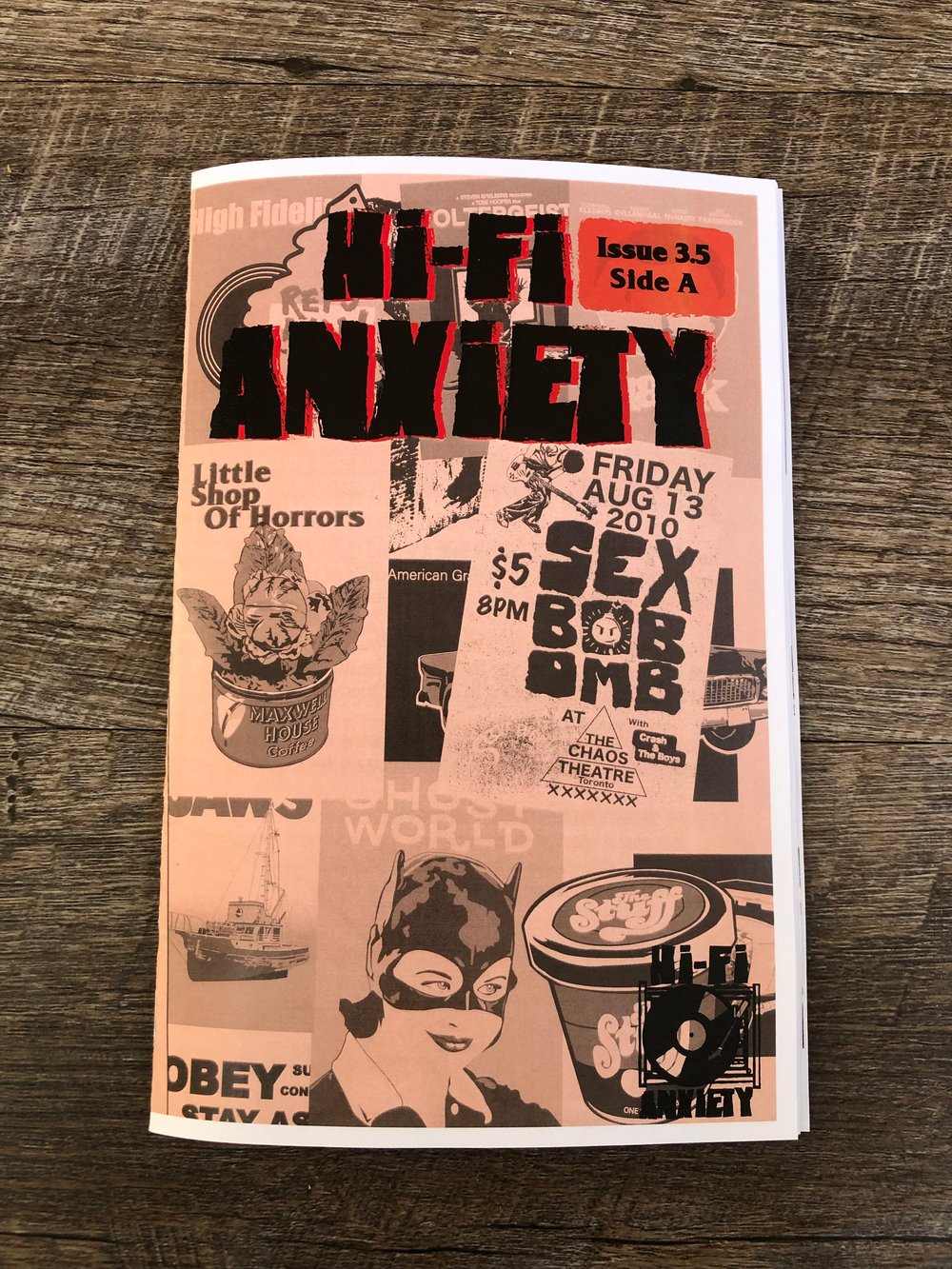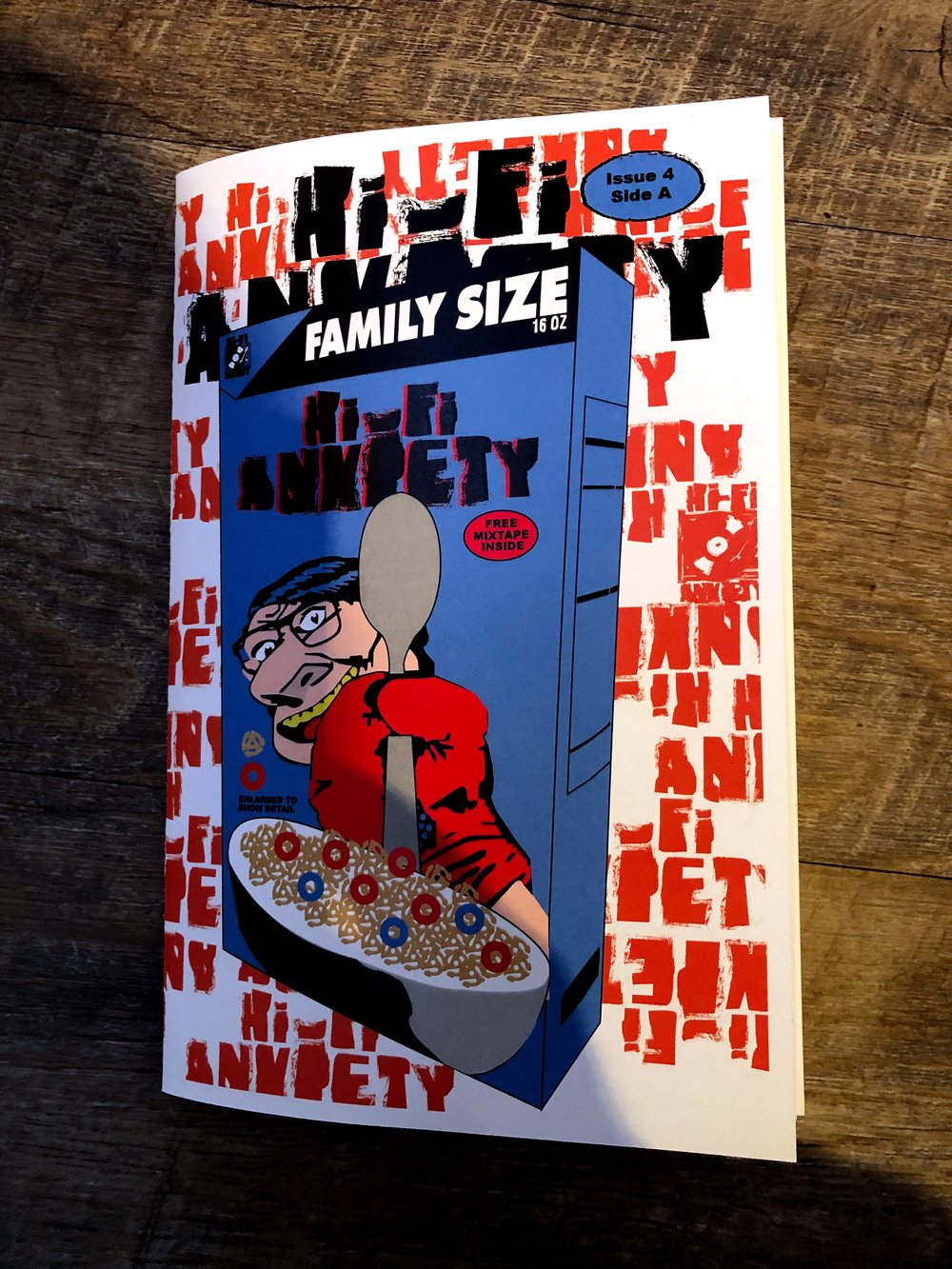 Hi-Fi Anxiety is a zine I created with some help from some friends. It focus on music and collecting. It is a flip style zine; meaning you open it, read to the center, close it and flip it over, open it and read to the center again. Each issue has a Side A, Side B and mixtape/playlist in the center.
Issue #1 is mostly about music. It features a Deep Dive with Lemuria and a piece about my trip to Third Man Records.
Issue #2 is our video game issue. It features a Deep Dive on The Fake Boys and an interview with Heavy Kevy Stout of Insanity Alert and The Apers.
Issue #3 is our movie issue. It features a Deep Dive on The Horror Section, an interview with Mitch Ryan of the Nerd Emporium, and a bunch of full color movie posters. This whole issue is in full color that's why it costs a little more.
Issue #3.5 is the companion piece to issue 3. It has write ups on each of the movies I made posters for and more Top 5s.
Issue #4 has a Deep Dive on The Queers who are celebrating 40 years of being a band. It also has two Record Store showcases and more.
Issue #5 is our found object issue. It was pieced together using photos that I had and other random things. It has a Deep Dive on Rancid, a piece on Music Shack (Albany/Troy NY), and artwork by Girlspit.
Issue #6/9 is a surprise and I don't want to ruin it. It is a good one though.
Issue #7 is the zine issue. Yes a zine about zines. It features a history of zines and a Deep Dive on Aaron Cometbus bands. It also comes with a mixtape and a mini zine template.
Fun Size #1 is a special mini zine (4.25"x5.5") that I made for New Years Eve at the Nerd Emporium. We were showing Dead Alive and Rocky Horror Picture Show, so side A is Dead Alive and side B is Rocky Horror Picture Show. I had some left over so I put them up for sale.
Fun Size #2 is another special mini zine (4.25"x5.5") made for National Sticker Day (Jan 13th). It's got some sticker related stories and the meaning behind some of the stickers I've made. It also has a sticker pack inside.